---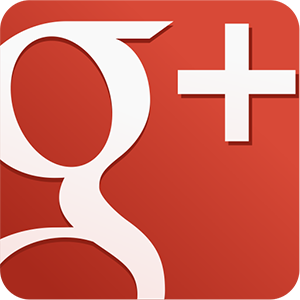 Dr. Joseph is amazing, I was so nervous and he made the process so easy. I am by far amazed with the results, he was able to give me the natural look that I was looking for and did not go overboard. I would recommend anyone to him. 🙂
"I am by far amazed with the results"
---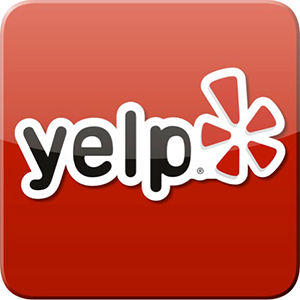 I can not say enough about how happy I am with my results from Dr. Joseph. I wasn't blessed with full lips so I came to him for help. He used a filler called Juvederm mostly in my upper lip. The results are stunning! I wanted to look like I "naturally" had fuller lips and he hit the target, spot on. He's the best plastic surgeon in Orange County, and California too. 😉 I'll be coming to him for my Botox treatments next!
"I 'naturally' had fuller lips"
---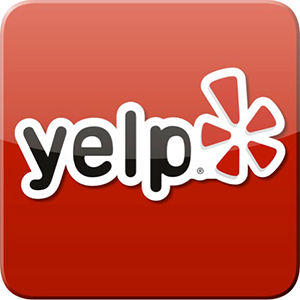 I highly recommend Dr. Joseph without hesitation. He is professional, kind and simply the best. He takes his time to achieve whatever your goal may be and his techniques are just conservative enough to keep the look natural but with noticeable results. I am a young woman who was trying fight the aging process and soften lines with Botox without it looking like "I've had work done" and he accomplished just that. I encourage anyone looking for someone they can trust with quality skill to give him a try. You will not regret it!
"He is professional, kind and simply the best."
---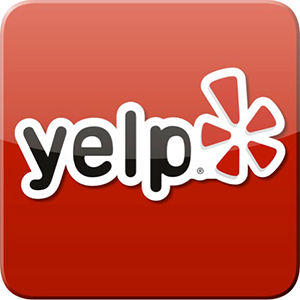 I am three months post op and I can't say enough about how satisfied I am with my upper blepharoplasty. I have no scarring whatsoever on my eyelids and my eyes look very natural and rested. The surgery itself was a breeze and took only one hour. The surgical center is located on site which is a huge bonus. Healing time was ten days and I was in no pain post surgery. I am very particular about my doctors and I only select doctors that are the top in their specialty. I selected Dr. Joseph to perform my procedure because he is a highly skilled, trained and talented ophthalmic plastic and reconstructive surgeon. He is by far the most qualified and credentialed ophthalmic plastic and reconstructive surgeon to perform an upper blepharoplasty. There is a reason Dr. Joseph is consistently voted the top plastic surgeon in Orange County. He is the best and worth every penny . Dr. Joseph takes the time to answer all your questions and he has a wonderful bedside manner. Dr. Joseph is dedicated to his career and patients . I received outstanding care throughout the process for my procedure. I highly recommended Dr. Joseph.
"Dr. Joseph is consistently voted the top plastic surgeon in Orange County"
---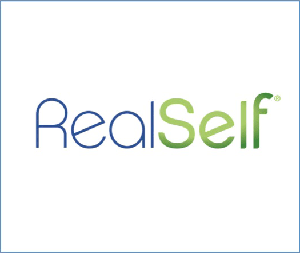 I get my botox and fillers from Dr. Joseph. He is like an artist. He knows how to fix my eyes to make it look more youthful and healthy and not fake. I let him know what I don't like on my face and he takes the time to see how it can be fixed and how he can fix it and make it look correct. He never leaves me with any bruising and has never given me droopy eyes. Those are the two things I worry about the most whenever I get fillers or botox. I am always happy and over the moon with his work.
"I am always happy and over the moon with his work."
---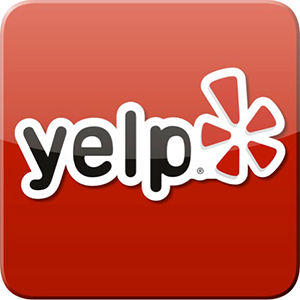 I found Dr. Joseph after a ridiculous experience looking for an expert, caring cosmetic doctor in Newport Beach. You name the doctor, I visited their office and somehow each visit was offbeat in some way……..
I'm 40 years old and just needed the basics, botox, and fillers…I didn't need surgery or anything complicated, so I thought it was a no brainer, but consultation after consultation, I realized each doctor lacked in some significant ways, starting with their staff.
You can tell a lot about a doctor simply by whom he or she hires to answer the phones and cover the front desk. I always assumed with all the money made in plastic surgery, surely the staff would be mature, friendly, and skilled. To my surprise, I couldn't find a decent front desk anywhere in Newport! And it made sense because most of the doctors seemed more interested in cost than building trust, so why wouldn't their hired staff operate in the same vein?
I almost gave up. Seriously, I was exhausted! I had visited at least 6 or 7 Newport Beach doctors in a matter of days. On my last attempt, I decided to look deeper into YELP and found Dr. Jeffrey Joseph. His reviews were impeccable, so I made an appt.
Starting with the staff, Dr. Joseph's office is not only friendly but deeply caring. I didn't feel judged or like I was visiting a superficial amusement park like so many other places. It felt like I knew everyone. And they made me feel right at home. At the same time, the office is polished, the staff is professional and on point.
Dr. Joseph was the icing on the cake. No wonder his staff is so warm-hearted. His heart is pure gold and it shows in every area. It just gets better because he is clearly an expert and not just with eyes, but with the whole face. He has the quality of an artist and scientist combined, which is why his reviews are so positive, detailed, and generous. I trusted him from the start and felt safe, with no judgment and absolute care and love towards any concerns or questions I had. He took more time with me than all the other doctor consultations combined!
I felt although the quote I got was a little more expensive than the rest, it was WORTH IT by far!!! And that's coming from someone who works in the non-profit industry, living on a tight budget.
Dr. Joseph filled my under eye area and injected botox in multiple locations around my eyes and forehead. He literally nailed it! I look perfect, natural and no one has a clue I had work done!! I am a patient for life!!!
"He literally nailed it! I look perfect, natural and no one has a clue I had work done!!"
---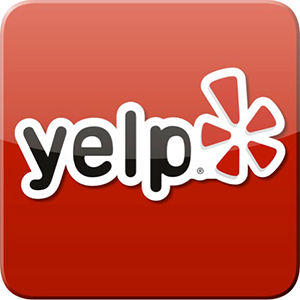 Dr. Jeffrey Joseph & his staff deserves 987 stars!! I had never considered any kind of cosmetic procedure in my 44 years until I recently hit a point where I couldn't look in the mirror anymore! I had sailed through life with people thinking I was about a decade younger than I was & I always imagined I'd be one of those women who could pride myself on never having any work done & always looking 10-20 years younger…
Well… not so much after I hit 40!! I don't know if it's this particular double-digit, raising two special needs kids or just getting chubby & suffering from sleep deprivation?! But whatever the case may be, my face & neck started to resemble that of my unattractive mother & less than an attractive grandmother. So with lots of anxiety, questions & reservations I decided it was time to erase my hereditary bags under my eyes, neck gobbler & tired eyelids. & Dr. Joseph accomplished it all in our first session!!
He not only took the time to discuss the non-surgical procedures but he also made me feel at ease & very comfortable with what would be the results & visual changes. I had anticipated keeping this my own little secret & letting people just believe I had actually slept a full night or learned how to actually apply to make up… However, 20 minutes after I had my procedures I was sending everyone I knew, my before & after pictures (& it only gets better in the next two weeks)!
Needless to say, I'm not only elated with his work but I am also extremely happy that it looks so natural, subtle & much like me before my face started falling! He's a miracle worker & his staff is absolutely incredible. Even my daughter who notices next to nothing, said, "Mommy, your bags are gone!"… That's enough confirmation for me that Dr. Joseph is # 1!
"'Mommy, your bags are gone!'… That's enough confirmation for me that Dr. Joseph is # 1!"
---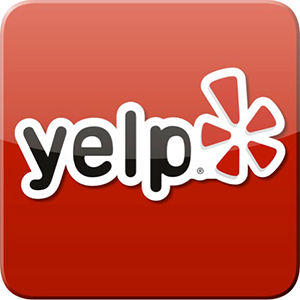 I interviewed 4-5 doctors before getting eyelid surgery. I chose Dr. Joseph because he was not only very knowledgeable and professional, he seemed to take a conservative approach to surgery. And because he is also an ophthalmologist, he puts a high priority on eye health before doing any procedure. Dr. Joseph also seemed to have alot of experience with Asian eyes, which was very important to me. It is now 6 months after surgery and I am happy to say that I deflnitely made the right choice!! Now only am I thrilled with the results but I am very happy with the ongoing service & support I've received. Dr. Joseph is my new secret weapon to aging gracefully!
"Dr. Joseph is my new secret weapon to aging gracefully!"
---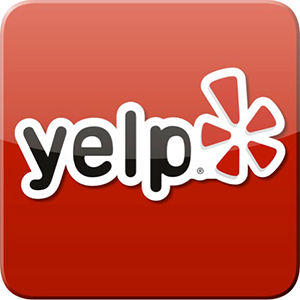 I am not a person who typically writes reviews, but after my experience with Dr. Joseph & his team I feel absolutely inclined to do so! In all of my 44 years, this was the first time I have ever had any kind of cosmetic procedure done.
It was prompted when a guy guessed my age and was only two years off, instead of a whole decade off (in the younger direction) which used to be my experience up until 3 years ago. At that moment I started noticing the hereditary bags under my eyes, the gobbler under my chin (giving me flashbacks of sitting on my gramma's lap smacking her neck back and forth with intrigue & delight) & tiny lines around my lips from drinking out of straws for 35 years. With all of that said, it was time to do something about it & suck it up because aging gracefully & naturally was only looking natural, not graceful in my case!
That's when I found Dr. Joseph & his staff. I was going to keep this whole thing under wraps & quiet, but 20 minutes after he did Botox, Kybella & Under Eye Filler, I outed myself & have shown everyone the difference & still have two weeks to go before it looks it's best! I now stare in the mirror instead of avoiding it & feel there is hope to getting back the confidence I had until I started noticing this little thing called age that had been written all over my face.
Dr. Joseph & his staff deserve 987 stars for the work they accomplished on my face yesterday & I believe I will now age naturally (his work looks so natural) & gracefully with a bit of assistance from Dr. Joseph! He took the fear away, he took the anxiety away & he took the eye bags, gobbler & tired old lady face away!! Thank you, Dr. Joseph & staff! You're the best!!
"Dr. Joseph & his staff deserve 987 stars for the work they accomplished on my face"
---